Keep up with the latest news coverage of Barbaricum's work and take advantage of the resources that we've developed.
Barbaricum Supports Global Focus Groups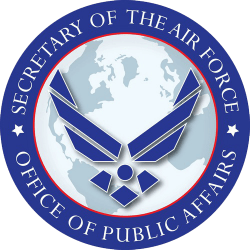 Barbaricum is in the second year of a quantitative and qualitative research and analytical support contract with the Secretary of the Air Force Office of Public Affairs (SAF/PA). The work generally entails design, implementation, and analysis of Airmen opinion surveys on various Air Force programs and communications objectives. By far, the largest of these surveys is the biennial WAGI (Where Airmen Get Information) survey. Response information from this survey informs and shapes the communications strategies for Air Force public affairs offices service-wide for years to come.
This year, Barbaricum analysts Andrew Hill and Laura Barry initiated a complete redesign of the survey, to better account for biases, statistical anomalies, and variations of responses. Adding this type of context to some of the more complex data points was an important part of the analytical process.
To do this, they went straight to the source, conducting focus groups with dozens of Airmen around the world. To ensure as comprehensive a range of responses as possible, Andrew and Laura conducted 17 different focus groups with Airmen of all ranks across the active duty, guard, and reserve components, as well as civilian Air Force employees.
Laura conducted nine focus groups at Hill Air Force Base (AFB) in Utah and Lackland AFB in Texas. Andrew traveled to Hickam AFB in Hawaii to conduct the first of eight OCONUS focus groups. The first two sessions in Honolulu were rapidly followed by six more focus groups at Kadena AFB in Okinawa, Japan and Ramstein and Spangdahlem AFBs in southwest Germany.
"In the span of two weeks, we racked up 31,120 miles in the air, all in the pursuit of quality data," Andrew said.
Through their research, the team identified nuanced variations in what Airmen considered to be the most important information SAF/PA provides and shared insights into the best delivery methods.