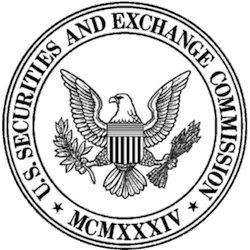 To fulfill the Securities and Exchange Commission (SEC) Media Analysis contract, Barbaricum produces reports three times per day with news clips from major finance-focused outlets ranging from The Wall Street Journal to niche finance outlets, such as, Law360.  The SEC's complex mission, enforcing federal securities law by punishing the fraudulent use the financial system for personal or collective gain; drafting financial regulations; and regulating the securities industry, means that media coverage of the organization appears in many technical outlets and have real implications on expert perception of the initiatives. Our reports provide situational awareness to senior SEC leadership, including the organization's four commissioners and SEC Chair, Mary Jo White.
The analysts on this contract, Morgan Curtis, Alia Reid, and Manuel Baselga are located around the world, in Spain, France, and temporarily, Mexico. The constant coverage these analysts provide means that a relevant article is never missed and our client knows that they have the most recent coverage in the 24/7 news cycle.
To date over 900 reports have been compiled and delivered to the client. To streamline the reporting process, Ben Baker has been working with the team to develop a proprietary web tool that will be used as a platform to produce and disseminate media clippings. Using a personalized dashboard, our client will be able to access archived reports. The goal is for this tool to be eventually integrated onto all Barbaricum media analysis contracts.