Discover what sets Barbaricum apart from the crowd.

We understand commitment and hard work in support of the federal government.

We maintain a vibrant office in the heart of DC, close to key government decision makers.

We are committed to customer service, underpinned by our industry leading quality management.

We meet the customer and the mission, wherever and whenever needed.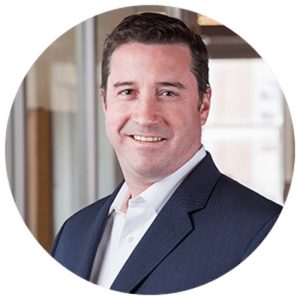 Brandon Bloodworth serves on the Executive Leadership team and oversees the growth and development of Barbaricum. He has been directly involved in the financial planning, performance management, business development, operations management, and overall business performance of the company since its founding in 2008. His leadership has helped guide the firm to recognition as one of the fastest-growing companies in its sector and a Top Workplace as recognized by the Washington Post and Inc. Magazine. Brandon was recognized as a Greater Washington EY Entrepreneur of the Year Finalist in both 2014 and 2015 and was honored by SmartCEO.
Brandon has over 20 years of professional experience supporting government and commercial clients in alternative energy, operational energy, energy efficiency, smart grids, strategy, and technology. He received a B.S. in Engineering Management from The United States Military Academy and holds an M.B.A. in Finance from Johns Hopkins University. Brandon served in the U.S. Army as an Infantry Officer and was Airborne Ranger qualified. He is a Certified Energy Manager and Project Management Professional. Brandon resides in Maryland.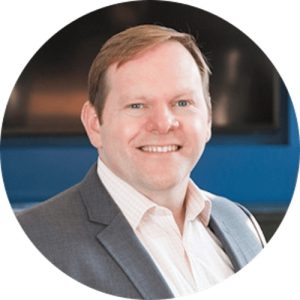 Scott Feldmayer is the co-owner of Barbaricum, one of the fastest growing businesses in the market supporting DoD. At Barbaricum, he oversees overall corporate growth in addition to executive duties including finance, management, and strategy. He serves as the current Chairman of the Board for the Iraq and Afghanistan Veterans of America (IAVA), a member of the Business Executives for National Security (BENS), and active in supporting other Veteran service organizations. Scott served in the U.S. Army as an Infantry Captain and was Airborne Ranger qualified. He is a Veteran of Operation Iraqi Freedom. Scott is a graduate of the University of Colorado with a degree in Finance. He completed executive education in Innovation at Harvard. Scott resides in Washington, D.C.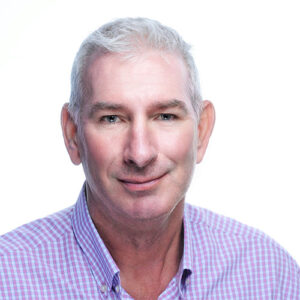 Pete Brady serves as the Chief Growth Officer and leads Barbaricum's global growth and rapidly expanding market footprint. With over 35 years of combined professional and Army experience, Pete specializes in transforming multi-faceted organizational expansion strategies. His expertise drives growth operations across various domains, including IT, cyber, C5ISR (command, control, computers, communications, cyber, intelligence, surveillance, and reconnaissance), mission systems, operations, digital solutions, and global enterprise process innovation. Through his leadership, Team Barbaricum focuses on success defined through team-wide, intentional growth.
Hailing from Lake Placid, NY, and residing in the Washington, DC metro-area, Pete holds a Bachelor of Science from the University of New Hampshire and Master of Science in Engineering from the University of Colorado at Boulder via the Army's fully-funded graduate studies program. He is a golf-enthusiast and avid traveler, with a focus on sharing life experiences with his family and two children, Hanna-Lisa and Max.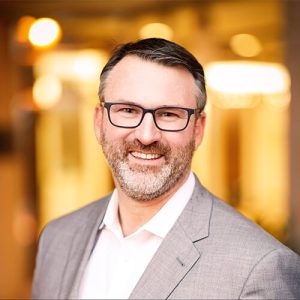 Matt Webster is the Chief Technology Officer of Barbaricum. Educated as an electrical engineer, Matt began his career in application specific hardware designs accelerating everything from ethernet (including a VoIP patent), to fiber channel, to space-based telemetry. Matt has worked stateside and overseas, founded and worked with startups, held technical and managerial positions, and has worked across industries with firms from Hewlett-Packard to Kaiser Permanante to DoD research labs. Most recently, Matt has contributed to our nation's defense through DoD big data cyber / intel programs. Growing up in California, Matt graduated from CSU Fresno. He is an avid reader, an amateur vexillologist, and enjoys scavenger hunts and exploring Washington DC with his family.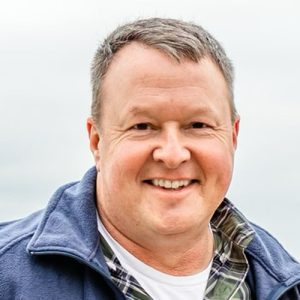 Charles L. "Chip" Whitaker
VICE PRESIDENT OF STRATEGY
Charles "Chip" Whitaker brings over 30 years of experience to Barbaricum supporting tactical, operational, and strategic level organizations in both the Department of Defense and other government agencies. With background of over 20 years serving in the U.S. Army and a mindset on continual advancement, Chip's approach to innovation focuses on maintaining the agility that makes companies great, while listening actively to alternative approaches. His methodology to enhancing customer support, centers on the ability to take data and turn it into usable, actionable information. This remains key to the success of our warfighters.
As Barbaricum's Vice President of Strategy, Chip helps design and accelerate Barbaricum's operational efforts to ensure we remain on the leading edge of support to our National Security Strategy. He resides in Tampa with his wife Anne (Paprocki) Whitaker. He has three grown children and one granddaughter.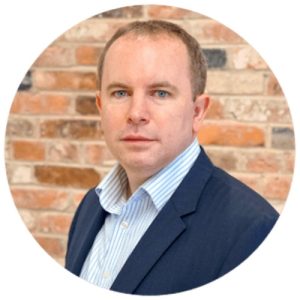 Brian is the Director of Operations at Barbaricum and oversees all current contracts across the firm. Having been with the company since its early days in 2010, Brian has a unique understanding of Barbaricum and what it takes to support our staff and clients on a daily basis. In addition to managing Directors and Program Managers in our service areas, Brian coordinates across all headquarters staff—including leadership, business development, human relations, and finance—to ensure that short and long term operations remain functioning and meet Barbaricum standards. Before Barbaricum, Brian served two tours to Iraq as an US Army Armor Officer and graduated from George Mason University with a degree in Political Science and Government. He now resides Washington, D.C.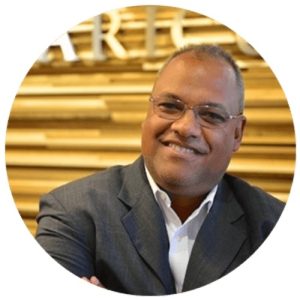 VICE PRESIDENT OF BUSINESS DEVELOPMENT
Mike is the Vice President for Barbaricum's Mission Support unit with a primary focus on Business Development and growth for the unit. He manages capture activities and leads proposal development while working closely with his Mission Support colleagues to ensure performance quality and customer satisfaction on all Mission Support contracts. Mike has been with the company since 2012, during which time the company has grown from just over 20 employees to more than 170. He has supported U.S. Government missions for just over 27 years in a variety of operational roles. Mike is an active member of the Global SOF Foundation and a staunch supporter of the American Warfighter. He has a Bachelor's Degree in Journalism from the University of Maryland, College Park, is Shipley University certified, and is a graduate of Gonzaga College High School in Washington, DC. Mike is the current Vice Chair of the Rivendell School Board of Trustees and is actively engaged in community service with a focus on youth development. He is a DC metro area native and resides in McLean, VA with his wife and four children.
DIRECTOR OF HUMAN RESOURCES
Sharifah Masten, CMM is the Director of Human Resources at Barbaricum. She is a proven leader with over 20 years of Human Resources and Operations experience. She is responsible for all human resources policies, programs, and services for the organization. Areas of responsibility include employee relations, health and welfare, safety, organizational development and learning, and compliance with all applicable federal, state, and local laws. Since joining the company in 2017, she has been instrumental in integrating human resources initiatives into the strategic goals of the organization. Before starting at Barbaricum, Sharifah served in the U.S. Army, worked for multiple offices within the Federal Government and with international organizations. She is a member of the Society of Human Resource Management and currently serves on multiple non-profit boards in the Washington, D.C. area.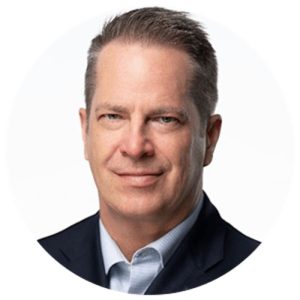 DEPUTY DIRECTOR OF MISSION SUPPORT OPERATIONS
Todd is Deputy Director of Operations at Barbaricum and oversees all current contracts within the Mission Support Division. Todd has a military background in the U.S. Army Special Operations Forces (SF) and was honored as the General Douglas MacArthur Leadership Award recipient in 2017. Todd holds professional certifications in Project Management Professional (PMP) and Lean Six Sigma. Todd has a Bachelor's Degree from Illinois State University and a Master's Degree from National American University in Intelligence Management. Todd grew up outside of Chicago, IL and resides in Washington, D.C.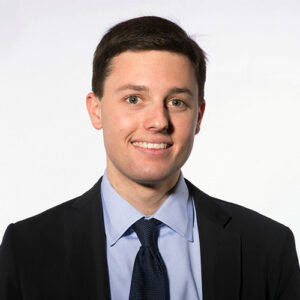 DIRECTOR OF TALENT AQUISITION
Daniel serves as the Director of Talent Acquisition at Barbaricum, where he has dedicated over a decade to mastering recruitment within the federal government and national security sectors. With an acute understanding of the intricacies and demands of these fields, Daniel and his team excel in global talent acquisition and technical recruiting, consistently placing key personnel and top talent in pivotal roles. As an authority in talent management for federal operations, Daniel remains a cornerstone of Barbaricum's talent initiatives.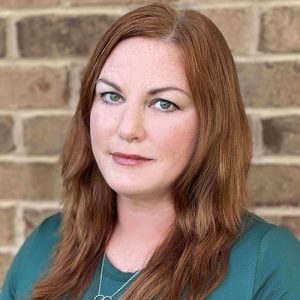 Kimberly Manherz serves as Barbaricum's Senior Portfolio Manager, managing all Open-Source Intelligence (OSINT) and Media Monitoring & Analysis contracts within the Cyber / Intel Support Division. Additional areas of responsibility include leading the Barbaricum OSINT Center of Excellence, as well as identifying, evaluating, and assessing both current and emerging technologies for use across the enterprise and for the Government.
Kimberly has more than 20 years of experience in information technology, operations, and project management. After a lengthy career in healthcare, she capitalized on her natural analytical talents and love of all things data, and transitioned into various roles supporting the special operations community as a subject matter expert in open-source research methodology, data analytics, and identity management. Kimberly has a Bachelor's Degree from the College of Charleston in Sociology and holds a Master's Degree in Industrial and Organizational Psychology. She is a Certified Scrum Product Owner and has completed multiple OSINT certification courses. A native of South Carolina, Kimberly is a seasoned military spouse currently living in North Carolina with her family and pets. She enjoys traveling, is a wooden jigsaw puzzle enthusiast, and an avid reader.