Keep up with the latest news coverage of Barbaricum's work and take advantage of the resources that we've developed.
Barbaricum on the TEAMS Vehicle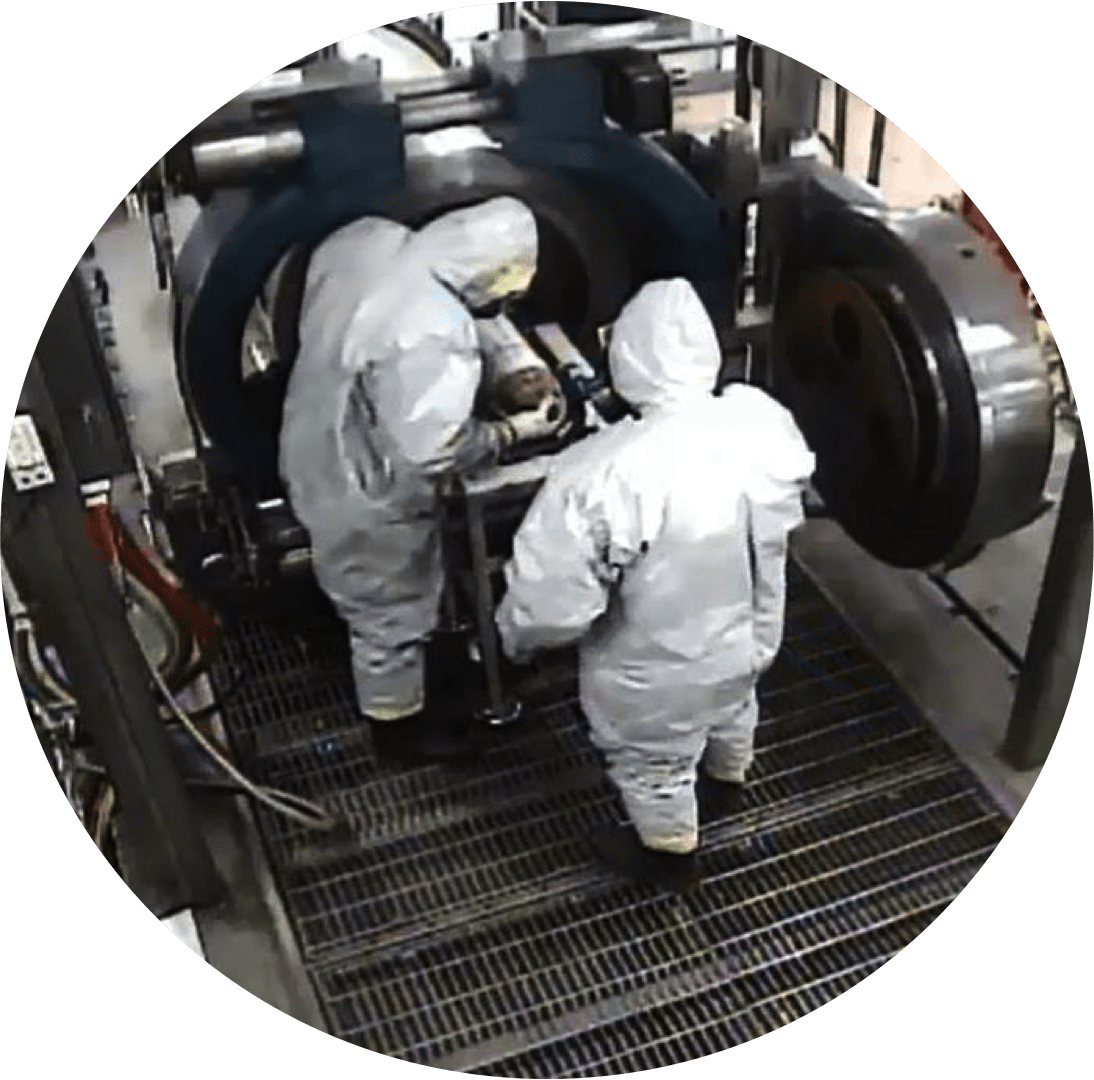 Pueblo chemical agent-destruction pilot plant explosive destruction system, or PCAPP EDS, operators place a bottle containing mustard agent in the Munitions Holder for destruction, March 18, 2015. After safe detonation, the bottle, which will be a metal fragment, is removed from the vessel. (U.S. Army Photo)
Barbaricum is a prime contractor on the small business side Technical Engineering Analytical Management Support (TEAMS) supporting the Office of the Secretary of Defense with management consulting, program management, engineering, scientific, environmental, advertising, marketing, human resources and financial management services. Additionally, on the large business side, Barbaricum is teamed with ANSER, LMI, Engility and Canvas to compete for contracts.
Under this vehicle, we support the Office of the Deputy Assistant Secretary of Defense for Threat Reduction and Arms Control (ODASD TRAC). The office reports to the Office of the Assistant Secretary of Defense for Nuclear, Chemical, and Biological Defense Programs, under the Office of the Under Secretary of Defense for Acquisition, Technology, and Logistics.
Four Barbaricum employees assist in providing strategic and implementation guidance, acquisition and management oversight, and resource management in the following areas:
April Arnold supports the Chemical Demilitarization Program mission of 100 percent destruction of the U.S. chemical weapons stockpile in a safe and secure manner while meeting the Chemical Weapons Convention obligations
Kim Dernovesk supports DoD treaty management activities
Chuck Thornton supports the Countering Weapons of Mass Destruction Systems program
Matthew Hoppler supports Cooperative Threat Reduction (CTR) program
The work on the TRAC team has been in the news lately with the opening of a weapon destruction plant in Colorado and the interagency efforts to monitor the situation in Libya.
The plant will destroy the largest remaining stockpile of mustard agent, or about 780,000 chemical-filled artillery shells, to bring the United States into compliance with an international treaty that bans chemical weapons. The destruction is expected to finish in mid-2020. April has been heavily involved with defining the policy associated with this plant.
Kim has been monitoring Libya's remaining stockpile of chemical weapons, which has been successfully transported for destruction abroad by an international coalition.