Keep up with the latest news coverage of Barbaricum's work and take advantage of the resources that we've developed.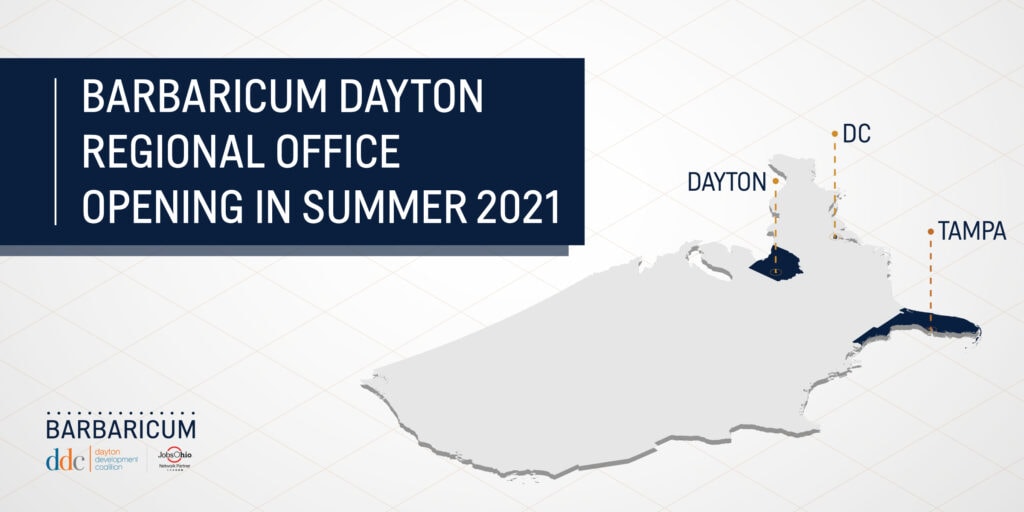 July 26, 2021
Barbaricum Selects Dayton for Regional Expansion
Barbaricum selected Dayton, Ohio, as the location for its newest regional office that will open in the summer of 2021. This expansion will create at least 80 jobs and generate more than $7.2 million in annual payroll in the Dayton metropolitan area.
Full Story