Keep up with the latest news coverage of Barbaricum's work and take advantage of the resources that we've developed.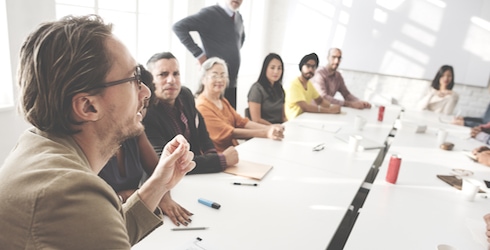 Barbaricum is a prime contractor on the Small Business Pool of Human Capital and Training Solutions (HCaTS) vehicle. HCaTs is a strategically sourced government-wide acquisition contract developed through a partnership with the Office of Personnel Management (OPM) and General Services Administration (GSA). HCaTS provides a best-in-class contract for human capital solutions and is designed to deliver comprehensive, streamlined, and customized solutions to complex requirements.
Additionally, Barbaricum is teamed with North Highland on Pool 1 (Full and Open) as well as Pool 2 (Small Business). To learn more about our HCaTS SB Pool 2 contract, please download the handout.
Key Service Areas (KSAs) under HCaTS
Customized Training and Development Services
Customized Human Capital Strategy Services
Customized Organizational Performance Improvement
HCaTS supports all contract types (FFP, T&M, Cost – Reimbursement, Labor Hour) and the small business pool support the following NAICS codes:
541611 – Administrative Management and General Management Consulting Services
541612 – Human Resources Consulting Services
541613 – Marketing Consulting Services
541618 – Other Management Consulting Services
611710 – Educational Support Services
HCaTS PMO
To learn more about the HCaTS vehicle and how to use it, please visit the HCaTS PMO.
Barbaricum Key Capabilities
Integrated Communications and Marketing
Change Management
Process Improvement
Data Analytics
Program Management
Metrics and Evaluation
Multidisciplinary Training
Contract Documents
HCaTS Conformed Contract – Pool 2
DUNS Number: 827620308
Barbaricum Contacts
Brandon Bloodworth, HCaTS Program Manager – Email: brandon.bloodworth@barbaricum.com
Noah Albro, HCaTS Deputy Program Manager – Email: noah.albro@barbaricum.com