Barbaricum's solutions are flexible, innovative, and pragmatic, leading to outstanding results.
Implementing Hybrid and Alternative Power Solutions for the U.S. Military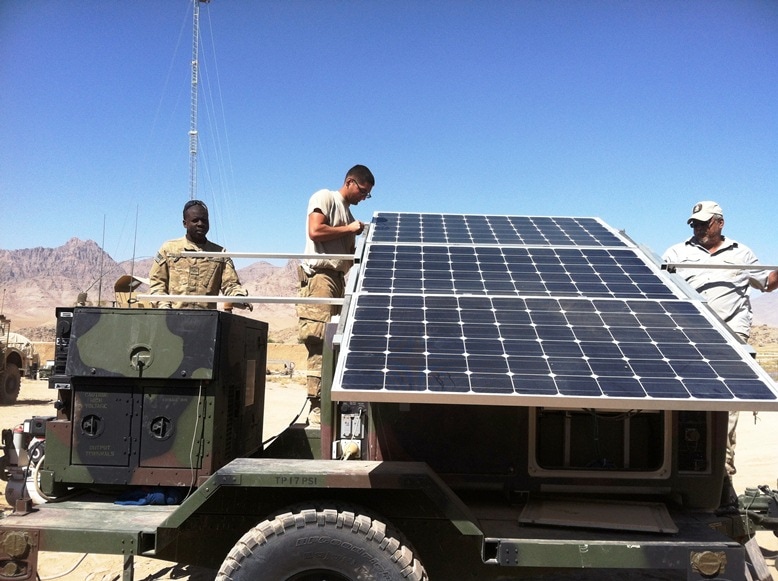 Electrical power is critical to military command, control and communications and, therefore to force protection.  Barbaricum, in partnership with the U.S. Military, assists in augmenting traditional power generation with hybrid and alternative energy systems into deployed forces worldwide.  After comprehensive site assessments, Barbaricum provides feedback and analysis to integrate the appropriate equipment and trains operational personnel, resulting in greater reliability, increased force protection, less maintenance and lower fuel demand –  dramatically improving Military capabilities.  Among many success stories at remote bases and outposts, our work has helped sustain power to critical perimeter security cameras, force protection equipment and critical tactical operations centers.